Imagination Fair Guests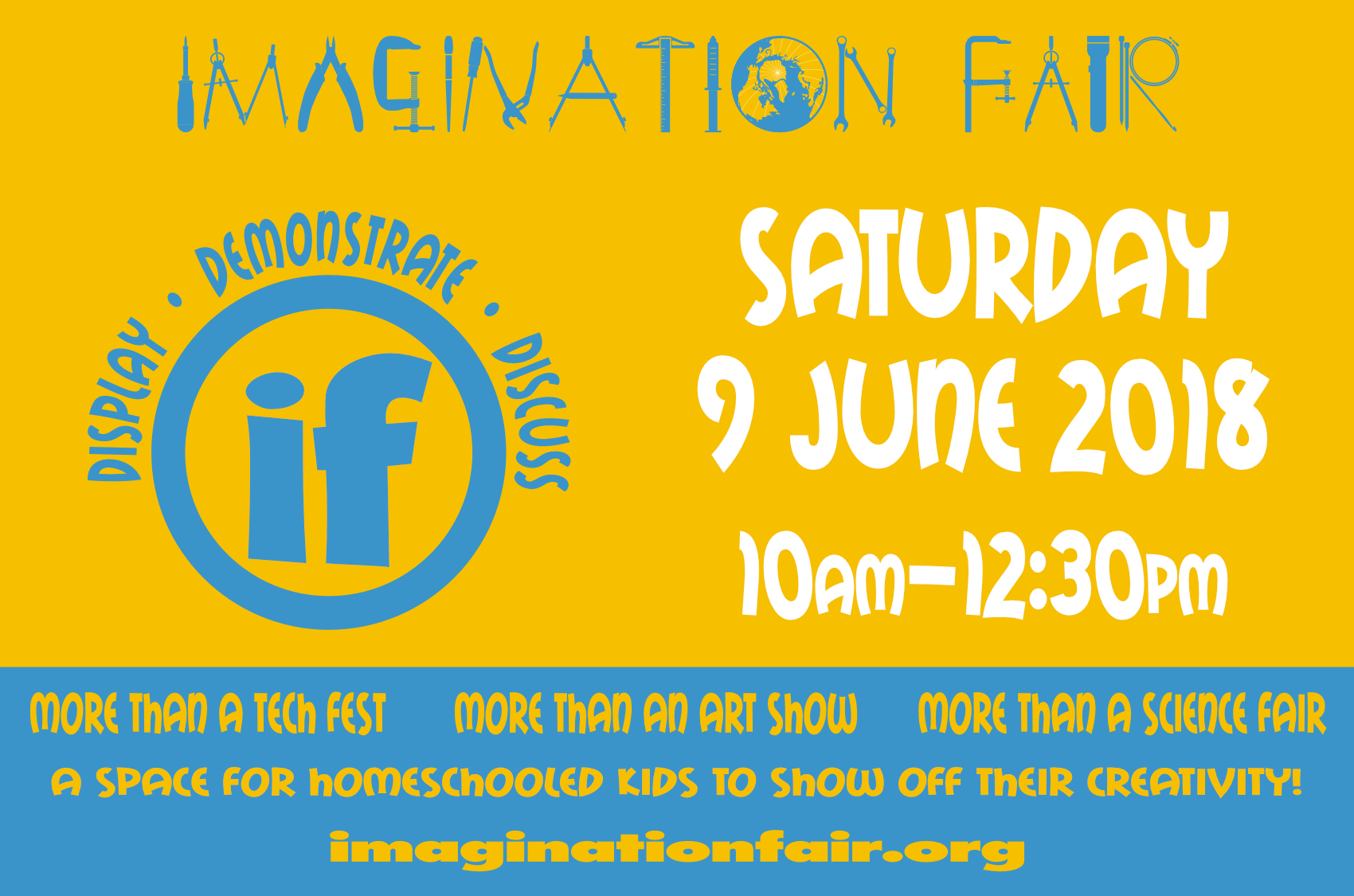 Saturday, June 9, 2018 — 10am-12:30pm
20 Northdale Blvd NW, Coon Rapids, MN 55448
---
The community is invited to come and see all the amazing products of the imagination.

Participants are encouraged to invite their friends and family to attend the Imagination Fair as guests.

Join and share the Facebook event!

While you're on Facebook, become a fan of the Imagination Fair!
---
Pick up an Exhibit Bingo card at the door.
Visit an exhibit and ask at least one question.
Earn a stamp from the exhibitor.
Repeat until you've got 5 stamps in a row — down, across or diagonal.
Find a game moderator and show your 5-in-a-row to receive a small prize.
Repeat! Win up to 5 prizes!


Exhibit Bingo Prizes

If you have any small prizes to donate for Exhibit Bingo use, please let us know via email.
---
What is an Imagination Fair?

The Imagination Fair was created to accommodate those creations that fall outside conventional categories of the traditional science fairs, tech fests and art shows: board games and video games, music, animations and performances, novels, short stories and comic books, contraptions, LEGO® masterpieces and MINDSTORMS® marvels, robots, rockets, models, architecture, dioramas, and other products of the imagination that either don't fit into the traditional art show categories or must be distorted to qualify as a traditional science fair project.

The Imagination Fair is more than an art show! More than a science fair! More than a tech fest! It's a space for homeschooled children of all ages to display, demonstrate and discuss the products of their creativity.

While the Imagination Fair welcomes traditional artistic endeavors and scientific explorations, it's also the perfect place to showcase your child's "outside the box" creativity!
---
Where is the Imagination Fair?
In the fellowship hall at Peace Lutheran Church, 20 Northdale Blvd NW, Coon Rapids, MN 55448
Directions: Peace Lutheran Church is located just northwest of the intersection of Northdale with University Ave NW. It's about 2¼ miles from the intersection of US Hwy 10 and MN Hwy 610 or about 2¾ miles from National Sport Center, about 3½ miles from Coon Rapids Dam Visitor Center or about 4 miles from Springbook Nature Center.
Parking: Plenty of free parking in the lot on site.
---
Contact Information: imagine(at)hsadventures.org
Groups: