Imagination Fair Exhibits
---

Exhibits
Exhibits can be anything! The Imagination Fair is a place for you to show off your imagination!

The Imagination Fair was created to accommodate those creations that fall outside the conventional categories of traditional science fairs, tech fests, and art shows, including ideas that either don't fit into traditional art show categories or must be distorted to qualify as a traditional science fair project.

Board games and video games, animations, novels, short stories and comic books, contraptions, electronics, robots, rockets and go-karts, models, architecture, dioramas and cardboard creations, clothing and costumes, LEGO® masterpieces and MINDSTORMS® marvels, and other products of the imagination. The Imagination Fair is the perfect place to showcase your "outside the box" creativity! Of course, the Imagination Fair also welcomes traditional artistic endeavors and scientific explorations!

Past exhibits have included Artwork of all sorts, Astrolabes, Astronomy, Ballet Pointe Shoes, Board Games, Business Plans, Cake Decorating, Card Games, Cardboard Creations, Carpentry, All About Cats, Clay and Ceramics, Costume Design, Crocheting, Detectives & Mysteries, Digital Art & Graphic Design, Dinosaurs, Dollhouses, Evolution, An Explanation of the NFL, Fairy Houses, Fairytales, Fashion Designs, Fly Tying, Game Design, Geckos, Gardening, Hats of the West, Historical Figures, Events & Time Periods, Kendama Tricks, LARP Armory, Laser Engravings, LEGO creation (of all sorts), Loom work (of all sorts), Magic, Marine Animals, Modern & Historical Make-Up, Metalworking, Minecraft Mods, Miniature Metal Foundry, Mythology, Becoming a Naturalist, Nerf modding, Origami (of all sorts), Paper Craft, Programming, Props, Quilts, Quizzes, R2D2's dome, Robots (of all sorts), The Science Behind Slime, a Spell Book, Homemade Spot Welder, Toy Collections, Triva Games, Video Games, Woodworking, and so much more!

Check out all the amazing ideas: 2020 Exhibits | 2019 Exhibits | 2018 Exhibits | 2017 Exhibits | 2016 Exhibits | 2015 Exhibits | 2014 Exhibits






Exhibit Spaces
Exhibit Spaces are half of a standard 8x2½-foot banquet table or about 30x48-inches of display space.

Tables are spaced through the exhibit area so as to allow for conversations with your mentors.

You have the option of sitting to the side, behind or in front of you Exhibit.

While you may stand if you prefer, to encourage extended conversation with your mentors, sitting is strongly recommended.




"5-Minute Mentors"











Mentors are members of the community who have signed up in advance to come and talk to you about your big ideas. You'll meet homeschooling parents, grandparents, aunts and uncles, homeschool teachers and tutors, and other members of the community interested in hearing about your creative process.

Exhibitors are encouraged to remain at their Exhibits so that they can have these conversations with their Mentors. However, if you need to take a break, please do so, just plan to return to your Exhibit as soon as you are able.

The number of Mentors you will meet varies — depending on how long your conversations go, how many Mentors we are able to recruit, and how much time you spend away from your Exhibit, but most Exhibitors typically talk to about 20 Mentors.

There are usually more Exhibitors than Mentors, but Mentors will be assigned starting Exhibits equally distributed throughout the Imagination Fair so that no Exhibitor will have to wait for long to start their "5-Minute Talks."

Parents of Exhibitors are encouraged to volunteer to be "5-Minute Mentors" — and are asked to encourage their friends, family members, neighbors and colleagues to volunteer as well. The Volunteer Event Organizers' goal is to recruit at least half as many Mentors as there are exhibitors. The only requirement is that you be comfortable talking with children about their big ideas!


"5-Minute Talks"

Each Mentor typically spends about 5 minutes talking to individual Exhibitors about their ideas.

Exhibitors are encouraged to come prepared to talk about their creations and their process of creation. You may want to take some time before the Imagination Fair to think about what you might want to say so that you feel prepared to discuss your big ideas.

While you should do what feels comfortable for you, keep in mind that these "5-Minute Talks" are meant to be conversations, not presentations. They're a chance for you to describe your big ideas, talk about your creative process, share what you've learned, explain the ways you overcame challenges, consult on obstacles you are still trying to conquer, and lay out your plans for the future.

While every Imagination Fair exhibit is unique and so your exhibit may not invite answers to these particular questions, some common questions that fit most exhibits include: What did you make? How did you make it? Why did you make it? What challenges did you need to overcome in your creation process? What challenges do you still need to solve? What might you do differently next time? What will you definitely keep the same? Did you learn something surprising (or silly or fascinating or …) while creating this Exhibit? What do you think you'll do next?

Provide a chair for your Mentors!



Please make sure there is a chair available and properly placed for your Mentors to sit while they talk with you about your big ideas.

While you should do what feels comfortable to you, Exhibitors are encouraged to take a seat as well. Sitting down together will allow for a more extended, relaxed, and in-depth conversation.

When you arrive, each Exhibit space will be set up with 2 chairs, one for the Exhibitor and one for the Mentor. If you need additional chairs for parents, just ask a Volunteer Event Organizer where the extra chairs are kept.

Does Your Exhibit Need Electricity?
| | |
| --- | --- |
| | If your Exhibit will need access to an electrical outlet, please let the Volunteer Event Organizers know at least one week prior to the Imagination Fair. Be aware that electrical access is limited, so extension cords may be needed to accommodate all requests. Volunteer Event Organizers will have some to loan, but you might want to bring your own. Be sure to return borrowed extension cords during the Clean Up Period. |

Does Your Exhibit Include Audio?
The Imagination Fair allows Exhibits that include audio, but audio does present some unique challenges. The background noise at the Fair can make it difficult to hear low volume audio while turning up your own volume increases the background noise for everyone else.

The best option is directional or parametric speakers that allow just your current Mentor to hear your audio while discussing your project. Another option is headphones but keep in mind that your Mentor may have a hard time holding a conversation with you while wearing headphones.

Whatever method you use, please be respectful of the Exhibitors around you and be careful that your audio doesn't disrupt anyone else's Exhibit.



To help manage sound volume, Volunteer Event Organizers will attempt to separate Exhibits using audio from one another as much as possible. Please let the Volunteer Event Organizers know at least one week prior to the Imagination Fair if your Exhibit includes audio.

Will You Be Making a Mess?
| | |
| --- | --- |
| | In order to protect the Event Space carpet, please bring along a floor covering, such as a tarp, to catch any mess your exhibit might make. |

Would Your Exhibit Work Better Without a Table?
| | |
| --- | --- |
| Please let the Volunteer Event Organizers know at least one week prior to the Imagination Fair if you would prefer (or need) a space without a table for your Exhibit. | |

Do You Have a Large Exhibit That Would Benefit from a Full Table?
| | |
| --- | --- |
| | You may reserve a full table (that is, two half-tables or a full 8x2½-foot space) for your Exhibit but the Volunteer Event Organizers ask that you contribute an additional $4 to help cover costs. |

Group Projects
Be sure you reserve enough table space to accommodate your entire group.
Group members should discuss how they want to delegate talking to Mentors.
Groups also need to decide whether they would like a single Exhibit Catalog entry for the entire group or one for each group member. Exhibit Catalog entries are listed alphabetically by Exhibitor name, so if your group opts for a single entry for the group, you'll also have to decide whose name is listed first as the entry will be alphabetized under that name. If you opt for individual entries, each group member is free to submit different project descriptions and/or bios and photos, but the Volunteer Event Organizers recommend that you list your teammates and that you all use the same Exhibit title to help mentors and guests identify your group.
Groups also need to decide whether they want one Participation Certificate for the whole group or individual Participation Certificate so each member may bring one home.

Please let the Volunteer Event Organizers know your decisions regarding Exhibit Catalog entries and Participation Certificate at least 1 week before the Imagination Fair. (The decisions do not need to be the same for both. You can have one Exhibit Catalog entry and individual Participation Certificate or vice versa.)




Friendships & Families



The Volunteer Event Organizers intend to keep families together unless you tell us that you'd prefer to sit closer to a friend or that you'd prefer to be separated from your sibling(s). Please let the Volunteer Event Organizers know about any friend-and-family requests at least one week prior to the Imagination Fair.

Requests for electrical access, table-less spaces, and separation of Exhibits with audio may make it difficult to accommodate all friend-and-family requests, but Volunteer Event Organizers will strive to keep you together or apart.

End-of-Fair Announcements
Volunteer Event Organizers want to be sure that any Exhibit that includes an End-Of-Fair Announcement actually gets announced at the end of the fair! If you need to announce the winner of a drawing, the results of a survey, or anything else related to your Exhibit, Please contact the Volunteer Event Organizers by at least one week prior to the Imagination Fair with a brief description of your announcement and how much time you think you will need.

Volunteer Event Organizers currently plan to start the End-Of-Fair Announcements period at 12:15pm. That time may be adjusted depending on the number of announcements and their length.




Seeing the rest of the fair
While Exhibitors are encouraged to stay at their Exhibits to talk with their Mentors, the Volunteer Event Organizers understand that Exhibitors also want to see the other Exhibits.

The best time to check out the other exhibits is during set-up period from 9:30 am to 10 am (after you've finished setting up your Exhibit, of course).

If you wish to visit other exhibits during the Imagination Fair, you are encouraged to do so during your "Assigned Exhibit Visiting Period." This time period will be noted on the Folder you receive when you check-in on the day of the Imagination Fair. You are not required to visit only during that time period but assigning "visiting hours" was suggested by an Exhibitor as a way of spreading out the unoccupied tables over both time and space.

There are five 30-minute "Visiting Periods" during the 2½-hour Imagination Fair, and your assigned time is based on your assigned Exhibit Space. To manage their workload, Volunteer Event Organizers don't accept requests for specific "Assigned Exhibit Visiting Periods." If you don't like the time assigned, go visit when it is convenient for you. You are also not required or expected to visit the other Exhibits.

Exhibitors assigned to the first "Visiting Period" (from 10am–10:30am) will not be assigned to a Mentor as a "starting Exhibit" so should feel free to go check out the other Exhibits right away.






Can I sell the stuff I make at the Imagination Fair?



The focus of the Imagination Fair is on the act of creation. We do recognize that many things that we create are also goods for sale, but the Imagination Fair is not the right place to sell them. (If you're interested in sales, check out the Markers Market.)

You may offer free samples of your work (such as a music CD giveaway), but the fact that more can be purchased should not be a focus of your Exhibit. In the interest of being reasonable, we will allow Exhibitors to passively* offer a business card, postcard, or brochure that includes directions for making a purchase, but Exhibitors should not ask that guests or Mentors buy anything.
* Passively in this context means that your business card, postcard, or brochure can be on your half-table but should not be a prominent feature of your Exhibit and should not be something that you direct guests or Mentors toward (unless they specifically ask).

What if my project is raising money for charity?
You shouldn't solicit donations at the Imagination Fair either. The focus of your Exhibit should be on the how and why of your creative charitable efforts. Again, you may passively* offer a business card, postcard, or brochure that includes directions for making a donation, but you should not ask that guests or Mentors contribute.

On the Day of the Fair

Exhibitor Set-Up starts at 9:30 AM
The Volunteer Event Organizers strongly recommend that you plan to arrive at 9:30 AM so that you have time to address any unexpected difficulties and are ready to start talking to Mentors at 10:00 AM.

To ensure that Volunteer Event Organizers have the space fully set up for Exhibitors on time and with as little interruption as possible, no Exhibitor set-up is allowed until 9:30 AM.

When you have finished setting up your own Exhibit, you can use any remaining time to visit the other Exhibits and play a bit of Exhibit Bingo yourself.




Exhibitor Folder



Pick up your Exhibitor Folder as soon as you arrive at the Imagination Fair. These will be filed alphabetically by last name in a file box at the entrance to the Event Space and there will also be a Volunteer Event Organizer or two on hand to help you find your folder and to review the contents with you.

Inside the folder, you'll find your Exhibit Number along with a map of the Exhibit Hall so you can find your Exhibit space. You'll also find your Participation Certificate, your Name Badge and lanyard, an Exhibit Catalog for you to keep, and an Exhibit Bingo card for your own use.

On the outside of the folder will be a checklist of things to remember to do, including signing the Thank You Card, selecting a stamper for Exhibit Bingo and turning in a signed Photography Release Form if you have not yet done so.

Thank You Card
There is a group Thank You Card that will be duplicated and sent to all the amazing Mentors and Volunteers after the Imagination Fair.

Exhibitors will be asked to sign this card as they arrive at the Imagination Fair, so please take a moment to do so. It's a great way to let everyone know how much you appreciate their hard work at creating a successful event.

Name Badges



Your lanyard name badge will include the following information from your Exhibit Catalog entry:

Your name
Your exhibit title

Adjust your lanyard length so that your name is visible to Mentors and guests (that is, so it is not hidden behind the tabletop or your exhibit.)

You may keep your name badge! They make great scrapbook additions. If you prefer, you may return the lanyard and sleeve portion to the Badge Re-Use Box during the Clean-Up Period.

Exhibit Bingo
Exhibit Bingo is an original Exhibitor idea to help younger kids get involved — but all ages are invited to play the game! Mentors use an Exhibit Bingo card to keep track of which Exhibits they've visited.

When a Mentor or Guest visits an Exhibit and asks at least one question, they earn a Bingo stamp from the Exhibitor. (Exhibitors are reminded to be kind to younger guests! If your young visitor's question isn't coherent or relevant or your visitor just gets tongue-tied, offer them a tidbit about your Exhibit along with a stamp.)

Exhibitors stamp in the space for their Exhibit number. Exhibitors will find out what their Exhibit number is when they arrive at the Imagination Fair. It will be part of the Exhibitor information folder containing the Exhibitor's Participation Certificate and Name Badge and will help Exhibitors locate their assigned exhibit space.

The Imagination Fair will provide all Exhibitors with a stamper for Exhibit Bingo, but Exhibitors may also bring their own stamp provided its impression fits within a 1-inch square.





Snacks



Fantasy Flight Games Center has a lovely café offering a variety of appetizers, soups, salads, sandwiches, sweets, espresso drinks, and more so NO OUTSIDE FOOD OR BEVERAGES ARE PERMITTED.

Please support Fantasy Flight Games Center and show appreciation for their generosity in providing us with this space by purchasing any meals, snacks or beverages from the café.

For your convenience, you may start a tab at the café. You will need to leave a credit card with the café staff and all members of your family will need to know the name on that credit card to charge their purchases toward your tab.
All Exhibitors are expected to help with clean up.

After you have cleaned up your own Exhibit area, including …

wiping down your table (and chairs if needed)
picking up the floor around your Exhibit space
tuck your chairs under the tables

… please ask a Volunteer Event Organizer what else needs to be done.

Please be sure to follow the directions of the Fantasy Flight Games Center staff when helping out.



Everyone welcome!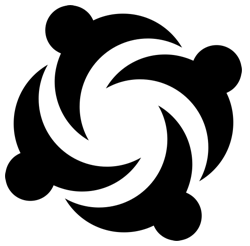 The Imagination Fair is serious about inclusivity and welcomes neurodiversity, all genders, LGBTQ+ attendees, people of all races and ethnicities, and recent immigrants. The Imagination Fair is a secular event and welcomes people of all faiths and people of no faith, however they choose to identify (but no proselytizing, please).
The Imagination Fair does not discriminate based on race, color, national origin, ancestry, gender, marital status, sexual orientation, gender identity and expression, disability or handicap, neurodiversity, veteran status, economic status, religion, or homeschooling philosophy or style.
We do discriminate on the basis of age since exhibitors must be children (or recently minted adults still in high school or just graduated). However, mentors, guests, and parents of all ages are welcome!
Make-It-Happen: Volunteer

The Imagination Fair is an all-volunteer zero-profit event entirely organized by Volunteer Event Organizers — homeschool parents, homeschool kids, and interested community members! Volunteering is a great way to meet other homeschoolers and build friendships within the homeschool community.
While Nic Rosenau does the bulk of the organizing work (and loves every minute of it), she does need assistance to make sure this amazing event happens year after year — especially with day-of-fair tasks including 5-Minute Mentors, spreading the word about this amazing event, and raising money to cover expenses.
Other ways to connect!

2020 Exhibits | 2019 Exhibits | 2018 Exhibits | 2017 Exhibits | 2016 Exhibits | 2015 Exhibits | 2014 Exhibits
Groups: