Wizard Frogs and Flying Gnomes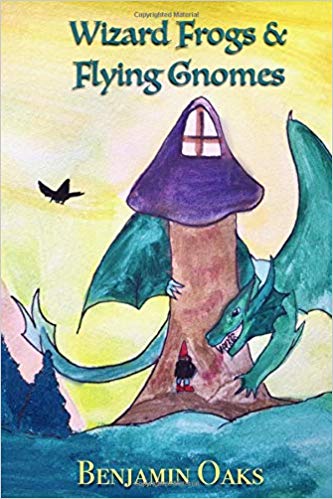 Written and illustrated by local homeschoolers Benjamin Oaks and Zoey Weinlick.
A zany and humorous adventure!
Meet Grunkbolt, your average goblin. He hates his job, pretending to be a wizard directing adventurers on quests.
Then there's Jan, a gnome with a dragon problem. How did s/he get there? And why aren't you riding in a giant metal mole?
These unlikely friends team up to thwart the story's archetypical evil wizard, Grimvaulk.
Want to find out more? Better buy Wizard Frogs and Flying Gnomes before you get turned into a frog!